Our next conference will be held in Christchurch February 12th – 15th 2019.*
Visit the conference website to learn more.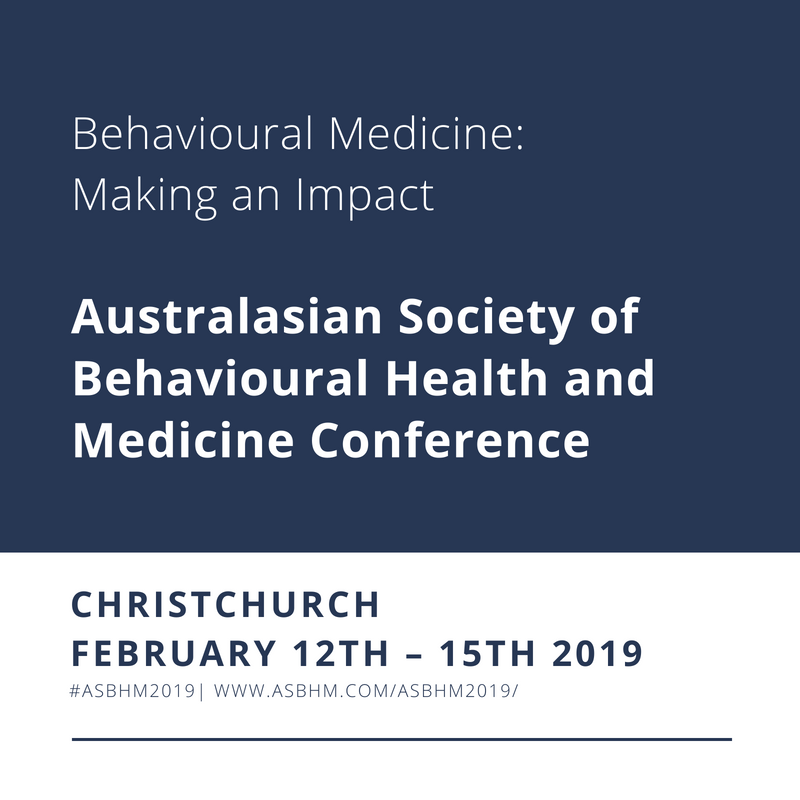 *main conference events will be help 13th-15th February.
ASBHM News
This is a 12-month Fixed Term, Level A or Level B position with the possibility of extension depending on performance and availability of funds. The Postdoctoral Fellow / Research Fellow will…
The Behavioural Sciences Unit (BSU) is looking to appoint two full-time Research Assistants within Paediatric Psycho-Oncology. Applications close on 6th November 2018, and must be submitted via the Jobs@UNSW portal….
ASBHM2019 includes two workshops. These will run concurrently on the morning of February 13th. Workshop 1: Assessing environments for healthy ageing: A participatory approach to using Older Persons Environmental Assessment Tool…